Charity is important
...education is important, but charity is more importanter...
Whilst the above quote is meant to be funny, charity is a serious matter for us. One of the primary reasons Poole Software Limited was established, is to help others. We are a for-profit organization, but a key aspect of our vision, is to help those around us and around the world that are less fortunate.
Therefore, whenever we can, we share our profits with charities around us and around the world. We believe it is important to do this and we do it with great joy.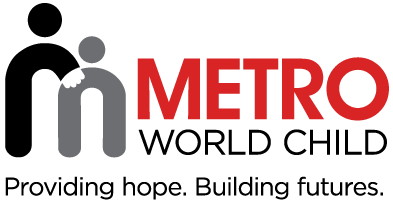 Now, although there are many excellent charities to choose from, one sticks out for us, given our values. Metro World Child (MWC) UK has always impressed us with their dedication and resolve to help children in need around the world. When it comes to children's work, for us, they stand above many other charities. Therefore, we have decided to support MWC UK so that they can in turn, provide for the spiritual, emotional and physical wellbeing of children around the world.
We would like to encourage other companies too, to give more to charity. I know that many companies do a great deal for charity and that is so good to see. But can we do even more? I think we can.
And if you are a customer of ours, know this, by doing business with us, you are not only getting a great service, but you are also making a difference in children's lives around the world. Let's change the world together, one child at a time. 😊