Address Lookup API Service based on the Royal Mail PAF File.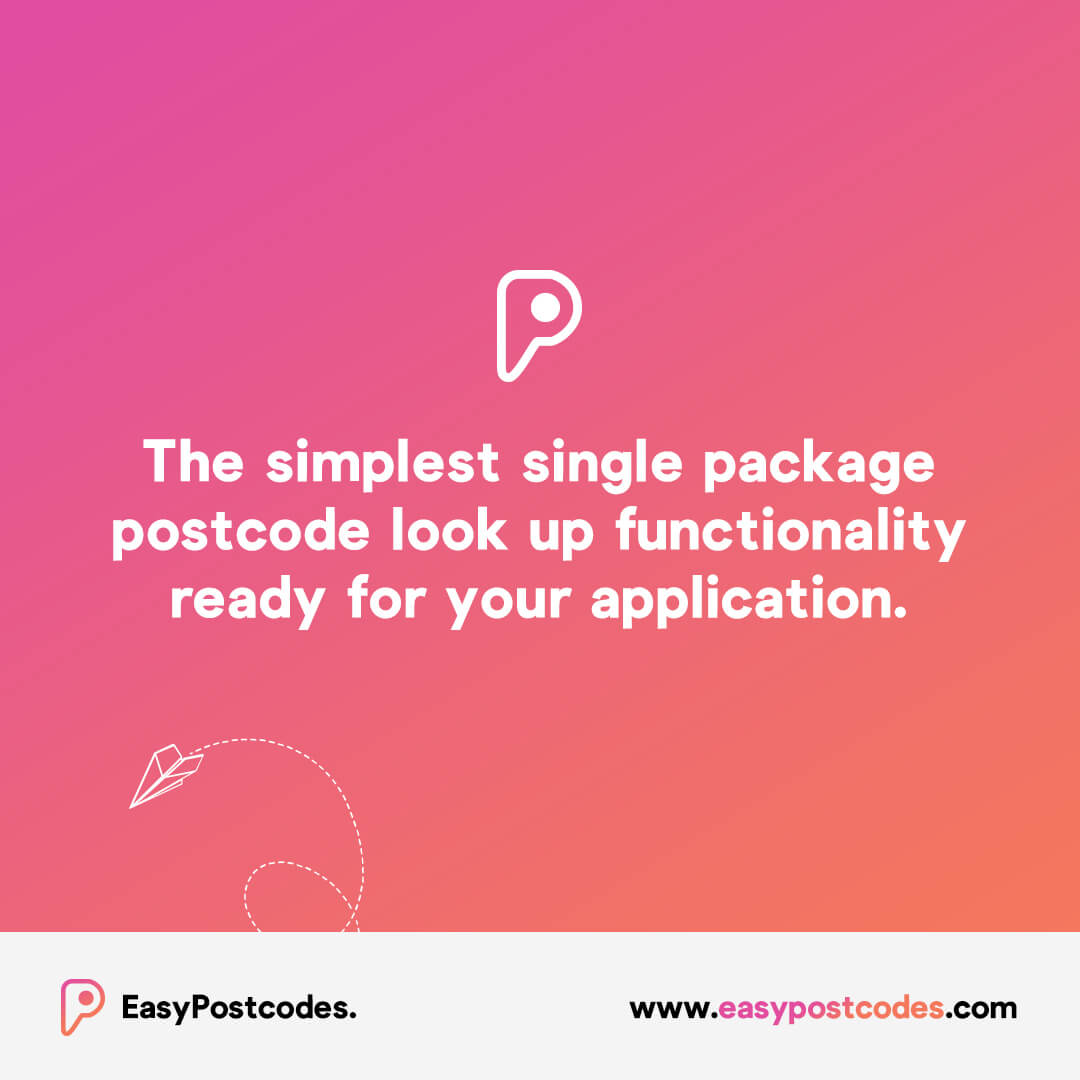 Recently, we needed to implement an address lookup API solution for UK addresses, and we were looking around for the best option. We finally shortlisted three or four options for the customer to consider, but one thing really struck us, was the price. All options were very expensive. Especially, for light users.
Since we are a bespoke software development company, we decided to see if we could bring to the market a more cost-effective solution. Looking up UK addresses can't be that complicated a job, so we went to the most trusted source of data, which is the Royal Mail PAF file. After some research, we decided that we were well able to bring to the market a modern, really fast, easy to integrate, and most of all, a cost-effective solution for looking up UK addresses via an API.
And that is when EasyPostcodes was born. As developers, we built EasyPostcodes for developers. We made it very easy to use and integrate within existing applications. It is JSON-based so it is very light on the wire. Also, we are hosting the solution on the Microsoft Azure Cloud which means the resilience, reliability and speed are world-class. Technologically, it is as up-to-date as it gets and also very secure. We built it on the latest software development methodologies to ensure a quality end-product, as we do with all software development projects we take on.
Our main aim though has been on the pricing side. We really wanted to bring to the UK address lookup API market a more affordable solution. That was the initial instigator of the whole project. We felt that the light users who still wanted a good quality service, were underserved. The per-request price for bundles of less than 10K requests, were quite high. So, we are bringing to the table quite significant savings, especially for the smaller players.
We chose Royal Mail PAF as the source of our data because it is the most trusted and up-do-date Postcode Address File (PAF). They have thousands of postmen and women roaming all the streets of the entire UK. They keep changing and amending their file constantly. It really is the most complete and accurate address lookup file for UK addresses. Of course, there are the open-source address files, but those are way behind. Sometimes, new addresses could take up-to a year to appear in them. That of course, is not good enough, if you need accurate and up-to-date addresses, and you need them today.
We are also adding the British Forces Postal Office Boxes (PO Box) so that our armed forces can order things online or anywhere else.
And we also provide geo-location data as well. We do not provide it for the newest postcodes, but otherwise we are more or less covering about 99.97% (we are working on ensuring a 100% coverage, but that will come soon) of all postcodes with geo-location data as well. We provide northing and easting coordinates as well as latitude and longitude. So if you need geolocation data with your addresses as well, and 99.97% coverage is good enough, then EasyPostcodes is for you.
Our licensing terms are simple. We offer two types of licenses, per-request or per user (fair usage terms apply). If you only have a few users and are making a good number of requests, then that might be your best option. Or if you have loads of users, but are making only a few address lookups, then the per-request option might be better for you. We have made sure that everybody is well-catered for, including the fairly-light users as well as the heavy-users too. The prices are very affordable intentionally.
And if you would like to use our address lookup API, but you do not have the software development resources in-house to integrate your application with EasyPostcodes, then we can help. We at Poole Software are experienced bespoke software developers and would be more than happy to help you out with integrating your solution with ours. Just give us a call and we will jump on it. We are known for our good quality service and excellent results.
And if you are a charity, then you will get a 10% discount from us. We are also actively pursuing public service establishments, since they are the ones who need a good service but at a reasonable price. Spending public money is a great responsibility and needs to be done with a certain amount of frugality. This is one of our main aims, to save charities money and public bodies with our affordable postcode lookup API service.
If you have any questions or would like to discuss the possibility of using our address lookup API in your business applications or on your website, then give us a call. We are based in Poole, Dorset, UK. We will be glad to hear from you.